China's Noah Holdings Enters Cooperation Deal With Private Bank
Tom Burroughes, Group Editor , 31 July 2015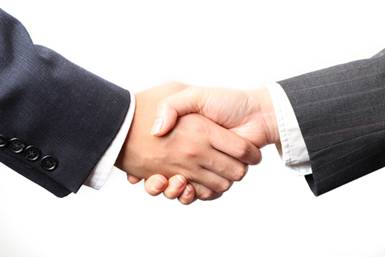 The China-based organisation, which has already signalled its desire to drive wealth management business, has signed an agreement with a Switzerland-headquartered private bank.
China-based Noah Holdings has entered into a co-operation pact with Geneva-headquartered Union Bancaire Privée through which Noah plans to grow its research and product design capacity, while UBP will distribute services to China. The move is part of a trend of Chinese institutions tying up with European private banks.

The move also comes as UBP is going through the process of absorbing the non-UK wealth management arm of Royal Bank of Scotland, having agreed to acquire that business earlier this year.

Noah's client needs have grown recently at an "unprecedented rate", the firm said; global product sales volume and global asset allocation, conducted through Noah's Hong Kong subsidiary, surged by 262 per cent quarter-on-quarter and 760 per cent year-on-year in the first quarter of 2015, the firms said in a press release today.

"In light of such explosive growth, Noah is taking steps to rapidly build its capabilities. UBP is one of the world's best capitalised banks and one of Europe's largest pure-player wealth and asset managers, with asset under management close to $100 billion," the statement said.

Among other recent China/Europe agreements around private banking, BHF Kleinwort Benson Group, a bank with a strong German heritage and business footprint, is the subject of a bid for its outstanding shares by Fosun Group. Such a deal would add to an agreement Fosun has already struck to buy Hauck & Aufhäuser, the venerable German private banking and financial firm. Such transactions are a sign of how Chinese institutions are seeking to diversify product offerings and tap into the expertise, as they see it, of private bank players from developed market economies.

"We trust we have the right investment solutions for Chinese high net worth individuals. Noah is the most successful wealth manager in China - a key market for us - with assets under management that are growing exponentially, and we are very happy to combine our strengths in order to provide their private clients with high-quality products," Nicholas Faller, co-chief executive of UBP Asset Management, said in the statement.

Wang Jing-Bo, Noah's co-founder, chairman, and CEO, added: "This strategic co-operation is one of a few core steps we are taking to ensure we have the best global wealth management platform in China. UBP has strong expertise in sought-after fields such as hedge fund selection.

"The association of their private banking heritage and asset management proficiency warrants that their investment solutions are geared towards high net worth individuals' needs," she said.
To see an earlier story about Noah's ventures with Western firms to build out its wealth management offering, see here.
(An earlier version of this article has appeared on WealthBriefing, sister publication to this one.)