People Moves
Deutsche Bank Announces Raft Of Top-Level Management Changes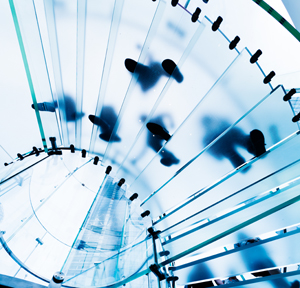 One of the world's largest banks has announced a range of senior management changes, affecting regions such as Asia and specific business units.
Deutsche Bank, Germany's largest bank, has announced a mass of changes to its management board, including a previously-agreed departure of the head of the private and business clients arm, as it pushes through its Strategy 2020 targets. There are also changes in areas such as Asia-Pacific and the UK, as well as in compliance.
Anshu Jain, co-chief executive, takes on responsibility for strategy and organisational development, the business area at the bank managing delivery of transforming the bank's operating model to boost efficiency, and which had reported to Stefan Krause, chief financial officer.
Krause will assume responsibility for global transaction banking from Jain and for the non-core operations unit from Jürgen Fitschen, co-CEO. Krause is due to join the supervisory board of Postbank and become its chairman pending governance approval.
As previously announced, Krause will shift his CFO role to Marcus Schenck after the bank's annual meeting on 21 May.
Henry Ritchotte, chief operating officer, will in addition become chief digital officer to deploy digital banking technology across all businesses.
Rainer Neske, head of private and business clients, will leave Deutsche Bank on 30 June as mutually agreed between the supervisory board and himself. Christian Sewing, responsible for legal, will succeed Neske as head of PBC.
Other non-management board changes:
Nadine Faruque, global head of compliance, will become a general manager of the bank and work with Sewing on special, compliance-related legal issues;
Fabrizio Campelli, head of group strategy, takes on additional responsibility for strategy and organisational development, reporting to Jain. Campelli will also become deputy chief operating officer, reporting to Ritchotte in that capacity;
Werner Steinmüller, head of GTB, and Pius Sprenger, head of the NCOU, will report to Krause;
Mark Cullen, global head of group audit, will administratively report to Fitschen and Jain;
Alan Cloete, co-CEO of Asia-Pacific, and Colin Grassie, CEO of the UK, will leave Deutsche Bank in the near future. They will work to transition their duties until successors are appointed in due course. Gunit Chadha remains co-CEO of Asia Pacific;
Christian Ricken, COO of PBC, will relinquish his membership of the group executive committee.