Wealth Managers Set Out Their Predictions, Asset Allocation Calls For 2015
Tom Burroughes, Group Editor , 18 December 2014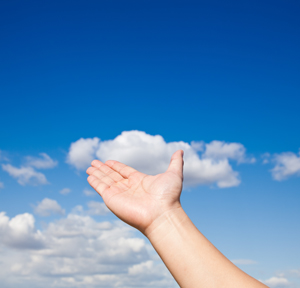 Here is another roundup of economic and investment predictions by major wealth management houses for 2015.
Here is another roundup of predictions, hopes, fears and expectations for the coming 12 months from the global private banking industry. (To see a previous collection of views about what 2015 might hold in store, click here.)
UBS
Global chief investment officer Mark Haefele in the firm's wealth management division argues that the Swiss firm still sees the US as the "main event" as it is the country coming out ahead in a world of diverging policies and outcomes.
"With the Fed voicing concerns about the labour market and remaining data dependent, we don't think it will stand in the way of real GDP accelerating toward 3 per cent in 2015. The consumer is benefiting from lower gasoline prices and contained mortgage rates; relatively easy bank lending conditions are stimulating investment; and government fiscal policy is no longer a drag. We continue to overweight US equities, US high yield credit and the US dollar. Of course, we will continue to monitor the impact of lower energy prices on the high yield credit market, but for now we believe default risks are contained," Haefele said in a note.
"Meanwhile in the eurozone, European Central Bank chief Mario Draghi's party has never really got off the ground. He's been serving up some modest libations every time people threaten to leave, but nobody's really dancing or carrying on. He knows he probably needs to offer something stronger, but some of his co-hosts are not so keen on this, as they are more worried about tomorrow's clean-up than boosting current momentum. We expect to see a modest acceleration in eurozone growth, to 1.2 per cent from 0.8 per cent, thanks to the recent weakness in the euro, looser bank lending standards, and the recent improvement in money supply growth. There is also a strong possibility that Draghi's co-hosts finally admit the party isn't as fun as it should be, and let him dole out some stronger measures. But growth isn't going to be spectacular," he continued.
Over a six-month horizon, UBS is neutral on eurozone equities, while underweighting both the euro and the Swiss franc. However, the recent moves in oil have prompted the bank to upgrade Swiss equities to overweight, given the country's lower weighting of energy stocks, relative to an increased underweight in the UK, whose main equity index has a 15 per cent energy weighting.
"We are neutral on the European energy sector as a whole since the oil price is below the sector's average free cash flow breakeven for capital expenditure and dividends," he added.
Lombard Odier
The Swiss bank says its 10 investment ideas for 2015 are:
-- Prefer US to euro sovereign bonds in a low-interest rate environment;
-- Favour equities over fixed income on valuation grounds;
-- Hold some alternative assets to withstand higher equity-bond correlations if markets correct;
-- Stay cautious on commodities;
-- Be overweight Asia relative to Latin America and emerging European countries;
-- Gain exposure to the US consumer story and be selective holders of US high-yield debt;
-- Keep exposure to select Asian emerging credit and local currency debt;
-- As the Fed tightens interest rates, be long of the US dollar and expect further flattening of the US bond market yield curve;
-- Prefer European to US credit and be overweight European equities, especially high-quality cyclical stocks and financials, and
-- Diversify internationally in equities through US dollar-based portfolios to hedge currency risks.
Pictet Wealth Management
Christophe Donay, head of asset allocation and macro research expects the US dollar to strengthen in 2015. He also reckons that US equities represent a stronger bet than their eurozone counterparts next year. Japanese equities are attractive, he says, although investors should hedge exposure to the yen.
Donay says emerging market equities are too risky for the likely returns they can generate. "The risk/return characteristics of emerging market equities remain unfavourable. We are protecting client portfolios from potential shocks with 10-year US Treasuries. Some carefully selected European periphery sovereign bonds look attractive through a diversified approach. Some high-yield corporate bonds (US in particular) remain appealing."

"Nevertheless, corporate bonds come with increased interest rate and duration risks. Meanwhile, gold is still facing significant challenges. Hedge funds and private equity enable investors to better diversify risk and increase return sources," Donay continued.

"A regime shift is shaping the global economy going into 2015, with the United States leading the way: a business cycle regime is taking over the reins from a monetary regime. Nevertheless, the global economic backdrop continues to be characterised by the 'three GDs': the Great De-monetisation in the United States, the Great Divergence in the euro area and the Great Dynamics in emerging markets," he said.