People Moves
EXCLUSIVE: Change Of The Guard At Julius Baer Asia As CFO Resigns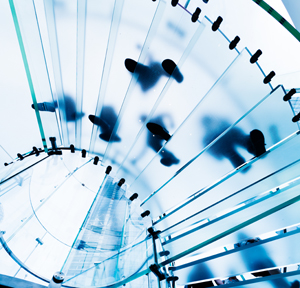 Julius Baer has named a new chief financial officer for Asia and a new chief operating officer for North Asia, replacing Ian Pollock, who has quit after two years running the roles jointly, WealthBriefingAsia can exclusively reveal.
The Swiss private bank has named Frank Keller as CFO Asia and Tobias Murer as COO North Asia as of 1 January 2012. Pollock, who previously held both positions, has decided to leave the bank by the end of the year. He is believed to be taking on a leadership role at the Singapore division of Liechtenstein-headquartered wealth manager VP Bank.
Pollock joined the bank in November 2009. He was previously regional chief operating officer at HSBC Private Bank for almost a decade and has over 25 years experience in Asia-Pacific.
Pollock told this publication exclusively: "I have tremendously enjoyed the past two years with Julius Baer, a period in which a lot has been achieved and the excellent team has been supplemented with experienced staff. I am leaving to fulfill my personal ambition to run a business and will be moving to Singapore. I am sad to leave Julius Baer but depart with the knowledge that Julius Baer's future in Asia is in good hands and that the Asian operation will continue to prosper."
During his two years with Julius Baer, Pollock has been instrumental in facilitating the bank's growth in its second home market, Asia, said the bank. He helped facilitate the upgrade of Julius Baer Hong Kong to a full branch status and to set-up of the bank's representative office in Shanghai which is scheduled to open at the beginning of December.
"I sincerely thank Ian Pollock for the valuable work he has done for Julius Baer. In an important phase of our growth in Asia he has ensured that the business was powerfully supported by our CFO and COO units," said Thomas Meier, the CEO Julius Baer Asia.
"Looking forward, I am very pleased that Frank Keller and Tobias Murer will assume Ian's positions. Both are very capable experts in their respective fields, adding their great expertise to the vast know-how of our management team in Asia. Together, we will continue to grow our successful business in the region," Meier added.
For the last two years Keller has been deputy CFO of Bank Julius Baer at its Zurich headquarters. Prior to joining Julius Baer in 2009, Keller spent eight years at Credit Suisse and ten years at UBS where he held various senior finance positions. In the course of his career, he was based in Singapore and Hong Kong for six years, so is well acquainted with this region. Frank Keller will report directly to Meier.
Since 2009 Murer has been deputy COO of Julius Baer Hong Kong, heading the business management units. He has been strongly involved in building and running the bank's back office in the North Asia region, supporting the dynamic growth of the business. Before joining Julius Baer in 2007, Murer worked for GAM Switzerland as a private client manager.
The rejig comes shortly after the bank's CEO for North Asia, Andrea Benenati, left to found an independent asset manager in Switzerland. For the last six months Meier has taken over Benenati's role on an interim basis and last month announced his successor. Kaven Leung, a 25-year private
banking veteran from Goldman Sachs, will take over as chief executive of its
North Asia business and deputy chief of Asia – but not until 19 April 2012.
Leung will also be responsible for the Hong Kong branch of Julius Baer, subject to regulatory approval. As his deputy, Leung will report directly to
Meier and be a member of the bank's Asia executive committee.
A private banking recruitment source close to the situation said: "Meier has got a lot to manage at the moment, but hopefully Leung's arrival and now Keller and Murer's appointments will help ease the burden."