Strategy
Banks Prepare For Wealth Connect; Regulators Unveil Standards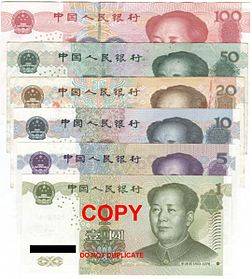 The move comes at a time when Beijing has been liberalising its capital markets to encourage foreign investment inflows.
Banks in Hong Kong are getting ready to roll out financial products under the Wealth Connect Scheme - launched this week - tying mainland China, Hong Kong and Macao more closely together. A report (South China Morning Post, 13 September) quoted HSBC as saying that it will make its move as early as this week.
As reported yesterday, the cross-border scheme, which has been prepared for months, has been lauded by banks such as DBS, Bank of China (Hong Kong) and HSBC.
Yesterday, the Hong Kong Monetary Authority issued the details for how the scheme will be implemented. The People's Bank of China and the Monetary Authority of Macao took similar steps, wrapping up the supervisory framework.
"Banks may start offering cross-boundary WMC services upon completion of the relevant preparatory work," HKMA said.
"The official launch of the cross-boundary WMC marks another encouraging development of financial cooperation in the Guangdong, Hong Kong, Macao Greater Bay Area (GBA)," the chief executive of the HKMA, Eddie Yue, said. "The scheme will not only offer more investment options for individual GBA investors but also create new opportunities for the banking and wealth management industry in the three places. In addition, it will promote the cross-boundary circulation and use of the renminbi, thereby further consolidating Hong Kong's role as the global hub for offshore RMB."