WealthBriefingAsia Awards 2019 Preview
Editorial Staff, 16 May 2019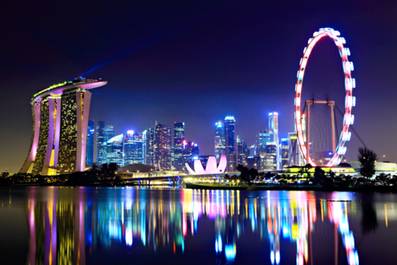 Top performers in the Asian wealth management industry will be honoured at a gala event in Singapore at the end of this month.
This publication hosts the WealthBriefingAsia Awards 2019 in Singapore on 30 May – a chance for outstanding practitioners in the sector to showcase their business achievements in front of peers.

The winners will be invited to a gala evening ceremony at the Westin and will be joined by members of this publication's team. As part of the programme, firms and individuals will be interviewed by WealthBriefingAsia about their success, how they intend to build on it, and their strategy for the future.

The awards are part of a global programme. So far this year, this news organisation has held gala events in Geneva, New York, Hong Kong and London. These ceremonies are now established fixtures in the wealth management calendar. On 13 November this year, the programme moves to the Middle East for the WealthBriefing MENA Region Awards 2019, held in Dubai. (More information on this event to follow.)

Headline sponsor of the Singapore event is Refinitiv; Gold sponsor is Citi Private Bank; category sponsors are Finantix, Huddleston Jones, Intertrust, ProFundCom, smartKYC and The Watch Fund.
For a view of the categories, judges, sponsors and the venue, click here. To see results of the Greater China Awards organised by WBA, see here.